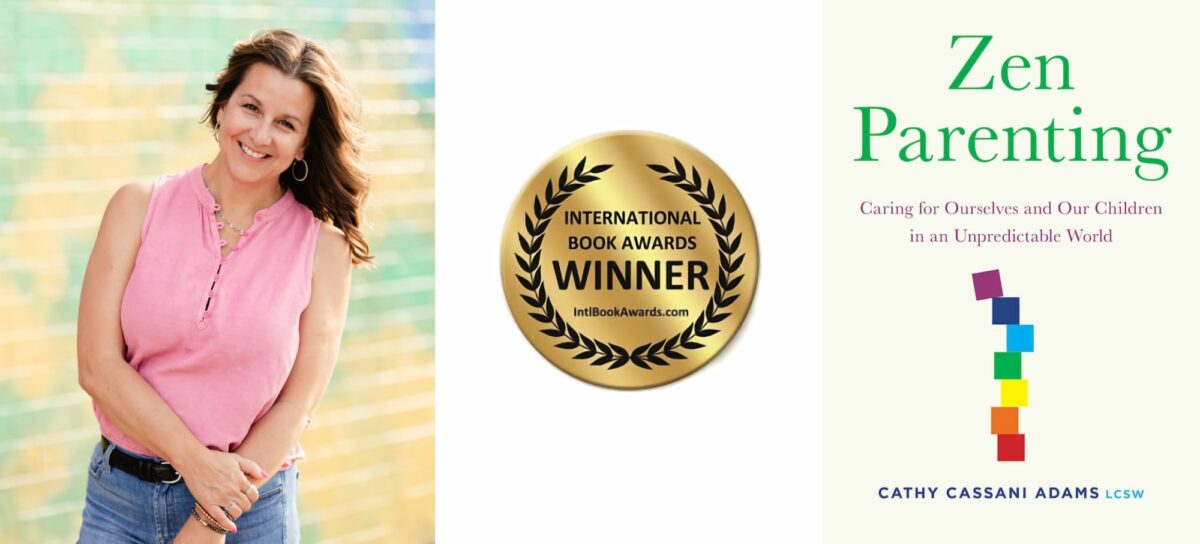 A Proud Moment: My Wife's Book, Zen Parenting, Wins the International Book Award
Hey everyone, I've got some fantastic news to share! My incredible wife, Cathy Cassani Adams, has just won the prestigious International Book Award for her book, "Zen Parenting: Caring for Ourselves and Our Children in an Unpredictable World." I'm bursting with pride and couldn't wait to share this with you all!
The International Book Awards, hosted by the American Book Fest, is a big deal in the literary world. It's like the literary Olympics, with authors and publishers from all corners of the globe competing for the top spot. This year, amidst a sea of talent, Cathy's book on mindful parenting clinched the win in the Parenting & Family category.
Jeffrey Keen, the head honcho at American Book Fest, spoke about the importance of these awards. He mentioned how they've helped thousands of authors over the past 15 years to gain more recognition, boost their book's credibility, and stand out in the crowded book market. Now, Cathy's part of that illustrious group!
Cathy's book, published in 2023, offers a unique perspective on parenting. It emphasizes the importance of self-care and mindfulness in raising children. As a dad to teenagers and co-host with Cathy on our parenting podcast for over 12 years, I can vouch for the practicality and insightfulness of her advice. It's all about finding balance in this unpredictable world we're raising our kids in.
By winning this award, Cathy's now rubbing shoulders with some pretty big names. Think Pope Francis, Amy Tan, Anne Lamott, and even Julie Andrews. That's some serious company, and it just goes to show how impactful and relevant her book is.
The American Book Fest has been around for over 20 years, and they cover all kinds of books – mainstream, indie, self-published, you name it. They run four different award programs each year, and the International Book Award is one of the big ones. It's a great way for authors to get noticed and build their credibility.
You can check out the full results for the 14th Annual International Book Awards on their official website. As we celebrate Cathy's win, I'm also looking forward to all the wisdom and inspiration that future winners of this prestigious award will bring to readers around the world.
To wrap it up, "Zen Parenting" isn't just a book. It's a guide for parents like us, trying to navigate the unpredictable journey of raising kids. And this award? It's proof that Cathy's book is making a real difference. As her husband, I couldn't be prouder. And as a dad, I'm grateful for the guidance her book provides. Here's to many more years of mindful parenting, podcasting, and guiding our teenagers through life's ups and downs.