WHO WE ARE
CATHY + TODD

We are married with three daughters
We teach self-awareness
We connect through pop culture
We believe in humor & mindfulness
We know people can be a force for good
We are Zen Parenting Radio
Meet Cathy & Todd
WHO WE ARE
CATHY + TODD

We are married with three daughters
We teach self-awareness
We connect through pop culture
We believe in humor & mindfulness
We know people can be a force for good
We are Zen Parenting Radio
LEARN MORE

"Married self-help gurus Todd Adams and Cathy Cassani Adams, who are raising three daughters, host enlightening discussions that make you feel like you're getting therapy sessions from two people you'd like to be friends with in real life."

By Sabrina James from Parents Magazine
"Married self-help gurus Todd Adams and Cathy Cassani Adams, who are raising three daughters, host enlightening discussions that make you feel like you're getting therapy sessions from two people you'd like to be friends with in real life."

By Sabrina James from Parents Magazine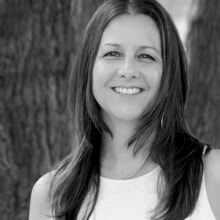 Cathy Adams
---
ZPR Host, Author, Therapist
---
Cathy is ... a self-awareness expert, podcast host, & author focused on parenting and the personal empowerment of women and young girls. She's a Licensed Clinical Social Worker, Certified Parent Coach, Certified Elementary School Teacher, Certified Yoga Teacher, and she teaches in the Sociology Department at Dominican University and Elmhurst College.
Cathy offers ... 1:1 in-person sessions for women interested in self-awareness, and she offers supervision and support for therapists and coaches. She creates live and virtual workshops focusing on self-awareness for women, marriage and parenting, and how to talk to kids about sex and sexuality. She gives keynotes and presentations to groups and organizations, and she facilitates panels and discussions at conferences and events. Cathy runs a women's circle that focuses on support and personal growth.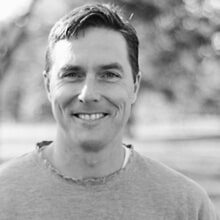 Todd Adams
---
ZPR Host, Certified Life Coach
---
Todd is ... the co-host of the Zen Parenting Radio podcast and a certified life coach who focuses on supporting guys in finding a healthy work/family balance. He focuses on marriage, parenting, career, overall self-awareness and life enjoyment.
Todd provides ... support for guys who are looking for success in one/many areas of their life- relationships, work/life balance, parenting, etc. Todd's goal as a coach is to get you the results you need as quickly as possible by striking a balance between challenge and support. Sessions can either be in person or virtual. First session is free. Click here for more.
"Our desire to bring every good thing to our children is a force for good throughout the world. It's what propels societies forward."

Melinda Gates
Top-Ten "Kids & Family" Podcast
Latest Episodes
05/30/2023
Zen Parenting
,
family systems
,
succession
,
zenparentingradio
Cathy and Todd discuss how codependency, enmeshment, narcissism, and lack of boundaries are weaved into Succession and the Logan family, and how we can be more self-aware about what we are role modeling and teaching our children. They...