---
Team Zen is a virtual group for parents seeking support, community, and camaraderie. It gives you direct access to Cathy, Todd, and other parents via video chat and an online social network to share and discuss parenting topics, personal struggles, self-awareness, and more.
13 Reasons
Why Join TeamZen
Every month...
1 live Zoom with us - feel free to ask questions, answer questions or just sit back and listen. No pressure to participate or even turn on your camera.
1 live Zoom call with a parenting expert such as John Duffy, Alexandra Solomon, Michelle Icard, Mercedes Samudio, Gemma Hartley, Debbie Reber, or other parenting experts, authors, or thought leaders we love and respect!
Parent Support Group
Upcoming Events
What Team Zen is Saying
Testimonials

I Love Team Zen!
Peg Jividen
I love Team Zen! Hearing and reading about team members' questions, concerns, and gestures of kindness are highlights of my days.
I feel a real connection with our team members, most whom I have never met.
Our team is a non-judgmental cadre of friends inspired by Cathy and Todd and fueled by wanting to make our lives and the lives of those around us better.

Awesome community!
Lindsay Garfield
I love Team Zen. Who doesn't want to be part of an awesome community, a community that can share and listen to authentic conversations?
This group reminds me of two very important things:
1. We are far more similar than we are different
2. We are all in this together! ❤️
I have really enjoyed these more intimate zen talks thoroughly. It is a lovely group!

A great "time out"
Elizabeth Walsh Buswick
I joined Team Zen because it gives me an opportunity to spend extra time with other like minded individuals while we discuss real life (sometimes difficult) issues about our families. It's a great "time out" of the daily routine to check in with others and yourself.
What I also like about it is the geography of others involved. It makes this big, sometimes scary world feel smaller and assists in seeing there is more good than not out there. <3 Thanks for the opportunity to be with you all in this!

Team Zen keeps me on track
Chyloe Vaughan
Team Zen keeps me on track, when I stray or get lost it allows me to get refocused. When my husband went on deployment, knowing that all the other wives and kids and families were all going through the same thing, gave me comfort. I wasn't the only one and they weren't either. I get that same comfort here. Thanks guys!
Parent Support Group
Program Overview
WHAT IT IS
---
Team Zen is a program born from our Podcast listener's feedback! It gives you more "Cathy & Todd" by enabling you to connect with us more often and in various ways online. This includes two live ZenTalks a month, a private Facebook page with resources and Q&A, a premium podcast & exclusive blog, and an opportunity to discover a community of Zen Parents just like you.
Team Zen is a $25 monthly subscription and can be canceled at any time. Can't join the ZenTalks live? No worries, team members receive an audio+video recording of every Zen Talk via an exclusive podcast and blog just for you.
Pricing Summary
$25 monthly subscription
Can be canceled anytime
Access to online portal to easily manage your subscription
WHAT YOU GET
---
2 Live ZenTalks per Month

Each talk is about 45 long and questions are strongly encouraged (either live, or by sending us an email before the talk). Every Zen Talk is recorded and emailed to Team Zen members.

ZenTalk Podcast & Blog

Access to our premium ZenTalk Podcast containing ALL recorded ZenTalks. Access to our ZenTalk blog containing each video recording and show notes from our Live Talks!

Community of Zen Parents

Team Zen members share resources, exchange ideas, and provide encouragement – it's a virtual support network for parents and caregivers.
2 Live ZenTalks a month
Subscribers receive a link via email to join each talk
All talks are via ZOOM Video & are recorded
Live participation not required
Access to recorded videos
Access to exclusive ZenTalk Podcast & Blog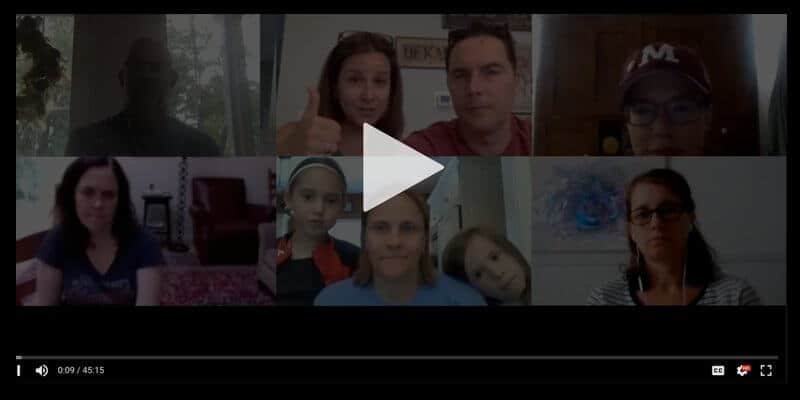 Click image to play a short ZenTalk sample
Podcast, Video Recordings, blog
Exclusive Content
Get access to our premium ZenTalk Podcast and blog containing ALL our recorded video chats, called ZenTalks, and show notes. Access this content anytime by logging into your personal TeamZen page or it to your favorite podcast app on your phone!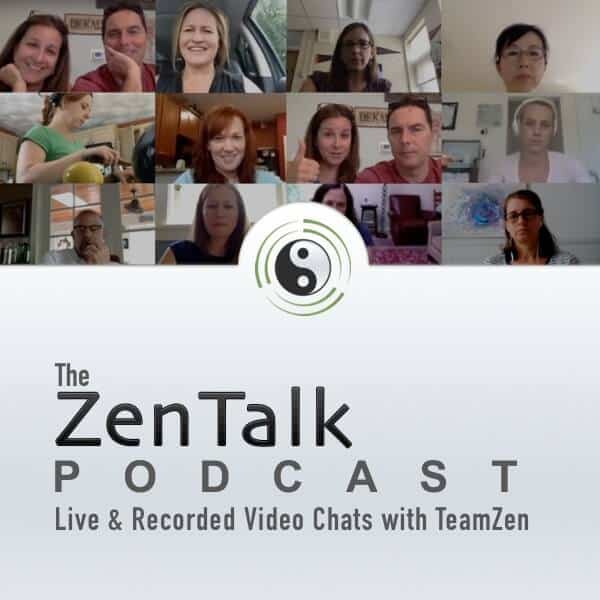 Tickets, Books, Merchandise
ZenStore Discounts
TeamZen Members will get discounts on all ZPR products - including Cathy's books, event tickets, and merchandise that we plan to make available for you in the future. You will be the first to be informed about special deals and opportunities!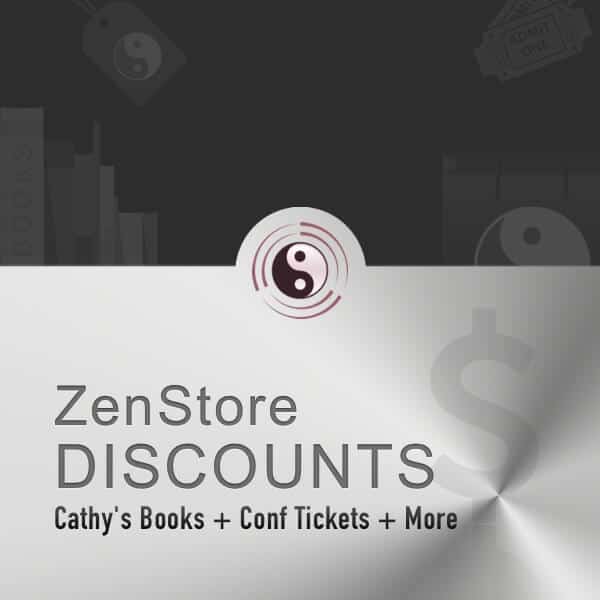 Private parent network
Facebook Group
Get access to our private Community page for Zen Parenting Radio's Team Zen members. Here you will have direct access to Cathy & Todd along with the rest of TeamZen members to ask questions; discuss our ZenTalks, Zen Parenting Podcasts, or anything else; and be the first to be informed about upcoming activities. Lastly, this a place to lean on each other; to develop relationships and share resources with other TeamZen members.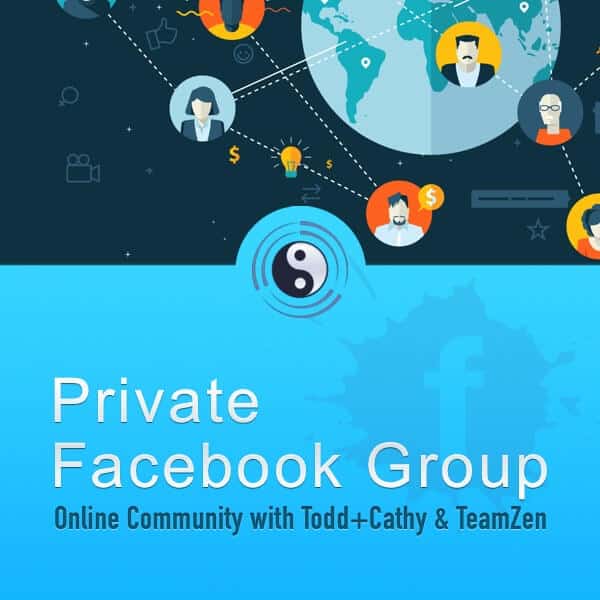 Community + Resources + Latest Updates
Community page for Zen Parenting Radio's Team Zen members with Cathy & Todd. A place for questions and discussion about Zen Talks or Zen Parenting Podcasts. Also a place to develop relationships and share resources.
Team Zen in Motion
Kindness Campaign
Team Zen members know that it's not just about knowledge, it's about walking the walk – especially when it comes to kindness. As a community we are dedicated to doing random acts of kindness, and then tagging other team members to do the same. Kindness creates a ripple that changes the world, and it makes the kindness-giver feel like she/he is making an impact. Kindness is a creative offering, and there is no act of kindness too small! Join us as we practice being the change we wish to see in the world.
Giving a hug of thanks
To the nurses who took care of Cathy's Dad.
Recognizing hard work
With a tip for future entrepreneurs
Welcoming neighbors
With a small gesture - card, gift & support
Saying thanks
To a neighbor always smiling for others
Teaching kids compassion
By crafting a small gift for a homeless man
Helping find their way
Bringing dog's owner to tears upon reuniting.
Paying it forward
To family in financial need
Donating basic supplies
To a homeless shelter in need